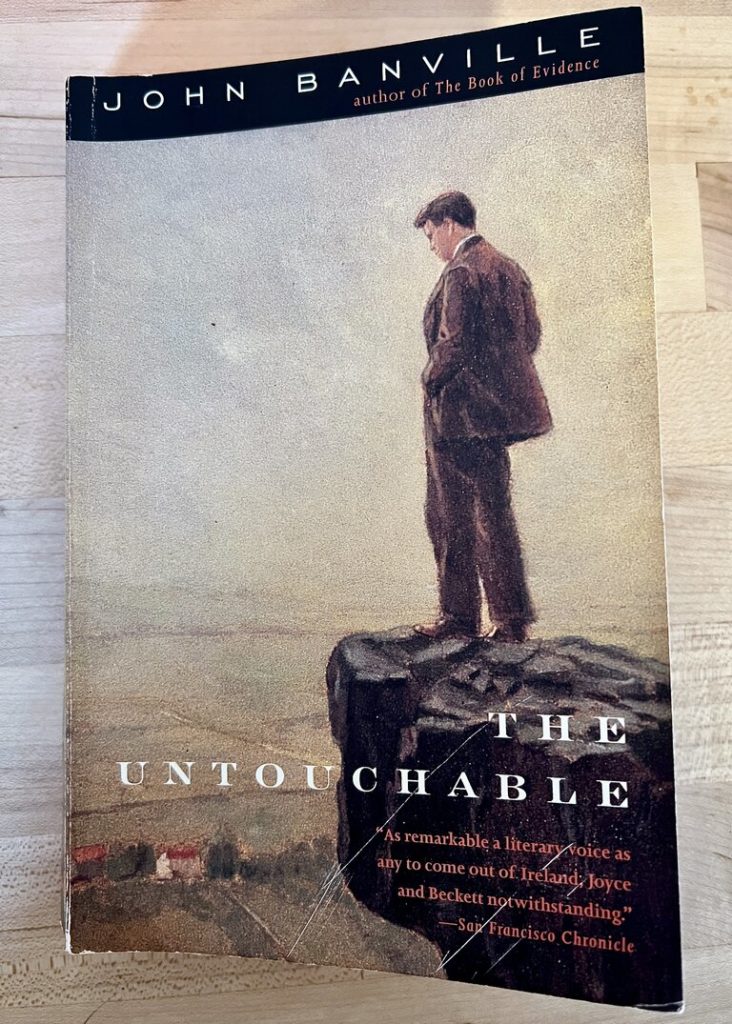 A few weeks ago, I wrote about reading recommendations, including two from David Coggins. I hadn't read the books he listed in his newsletter… on a whim, I bought two, "The Untouchable" by John Banville and "A Month in the Country" by J. L Carr. The Untouchables was fantastic. Banville (who I need to read more) creates a world filled with memorable characters in England before, during and after WW2. It doesn't check my usual boxes, but the writing overcomes any limitations.
Victor Maskell tells the story of his life as a spy. Not a James Bond type, but as an academic adjacent to upper-crust English society. The story begins with Victor revealing he was outed as a Russian agent but still lives freely in London. A young reporter interviews him about his life for a book and the rest of the story is Victor retelling his past.
I admit, I almost dropped this book twice… after twenty pages, and again after ninety. I couldn't find the plot or the hook. Those first pages were a mishmash of characters and grievances. The Untouchable violated one of my main tenets… it didn't have a strong and discernible plot. Rather than putting it down, I committed to fifty pages one weekend. Then I recognized the brilliance of the novel.
Banville, through the device of an elderly man recounting his life as a spy, places the reader in a world swirling with characters. Unlikable people… I can't think of one character I rooted for or admired. But they were interesting, scheming, opinionated and memorable. A plot evolved through these characters… just hidden a few levels beneath the surface.
Also, hiding below the old stories and characters, was Victor Maskell's double nature. He's English and works on the war effort and is a trusted consultant of the King, and a Russian asset. He's married with children and gay, a member of English society yet an Irish Catholic, etc. This dual nature is present in other characters as well, and, by the end of the book, the title "The Untouchable" also has double meaning.
This is a slow burn of a read, plot-wise. But Banville's writing is compelling and his characters memorable. Sometimes when I read a book, I can't wait to finish. I didn't want "The Untouchable" to end.