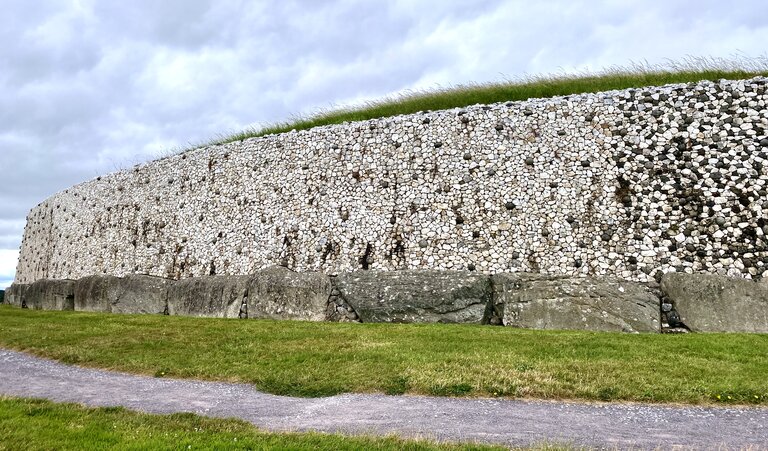 Podcasts are another source of book recommendations. They often feature an author pushing a current non-fiction book. It is easy to ignore these, especially when the guest is a business leader sharing their career or investing advice… these podcasts have become so tiresome I usually skip them altogether. But I do like when interesting guests recommend their favorite books; the way they enthusiastically describe why they love a certain book is infectious and I often check out said book at once. Or the author themself… I had heard of Neil Gaiman before hearing him on the Tim Ferris Show but never watched or read any of his work. Tim strongly recommended the audio version of The Graveyard Book… which was magical. Since then I've read and watched a ton of his work and tried, unsuccessfully, to write something in the vein of The Ocean at the End of the Lane. Any recommendation from the host carries more weight; as a listener, I already agree with their taste. One of my favorites is Marginal Revolution with Tyler Cowen (a super-smart economist and polyglot). He, through his daily blog posts and podcast often discusses books he likes and reads. Tyler is on another level, though… I can't read with his speed, focus, or ability to wade through dense text. So I know I can't blindly follow his recommendations… the last one I followed was for a non-traditional book, Modern Ireland in 100 Artworks.. (side note, one of his recommendations is not to skip big picture books as they are often fun, enlightening and artistically done). From a different of blogger/podcaster, David Coggins, I've purchased three of his personal recommendations in the last few months. Everyday Drinking disappointed… it's a collection of newspaper articles and is fairly repetitious. And very dated (which I thought would charm, but it really takes away from the work). I thought it'd be a treatise, and it's more of a how-to manual. I have higher hopes for two other recommendations, The Untouchable and A Month in the Country. When I read them, I will post brief reviews to my Now page.
Other forms of entertainment lead to recommendations as well. I read the SOIAF (Game of Thrones) books after watching season one. I had read David Mitchell's Ghostwritten when it first came out… but not until Cloud Atlas was released in the theaters that I picked up on his name again and went back into his work. Another combination recommendation was reading Adventures in the Screentrade by William Goldman. I had heard it mentioned many times on the Bill Simmons Rewatchables, but only thought it worth reading after re-watching Butch Cassidy and the Sundance Kid.
Friends and family are another source. I certainly recommend a lot of books to people in my life, and I have a few people who reach out when they read something interesting or discover a new author. Some of the most off-beat books I've read have come through this channel. An old coworker recommended The Dice Man and The Power of One. I wouldn't have found those books on my own.