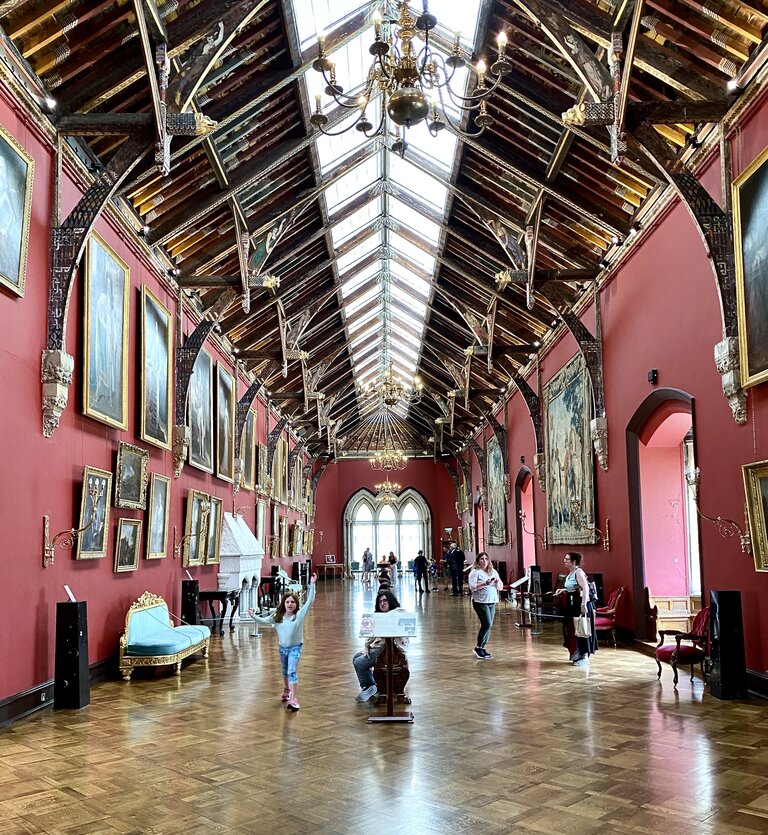 When I think of libraries, I focus on the one in my old hometown. East Brunswick Public Library was a large, very seventies space. My memories of the EB Library stop in the mid-nineties, so PC's and the internet hadn't changed everything yet.
We'd visit the library every two weeks as kids, per the loan schedule. We had free rein and it was common to walk out with five or six books… usually of different types. Sports biographies, adventure stories, etc. I was very into mysteries as an elementary school student, especially classics like The McGurk Series. I'd never start or finish all the books, but loved the call of the unread stack.
As I got older, the library became more of a place to do research and studying. Research comprised hitting the card catalog or roaming the non-fiction shelves organized by topic. If it was a school research project, going to the reference section and the micro-fiche archives… I can still feel the headache caused by zooming past months and years' worth of newspaper and journals.
The EB library also had other memories. A famous security-guard who always wore a yellow hat. The distinctive smell of damp books. And movie… before we had a VCR, my family used to rent a VCR tape, put on big headphones and watch movies in the middle of the library (Rocky!). We also rented Atari and Commodore 64 video games… although those rentals cost money ($1?) and lasted only a week. I studied in the library, although not as much as some other students. It wasn't until later in college I could study in busy places.
My other strong library memory was the Douglass/Cook library at Rutgers. I discovered early in my college career I couldn't study in my dorm/apartment. I'd spend a few hours in the library daily, usually at a lower level. They had larger tables meant for 4 students to spread out, or these personal little cubbyhole rooms. I spent dozens of hours a month in the library.
As an adult, my relationship to libraries has changed. Obviously, the development of the web as a research tool and Amazon deliveries had the biggest impact. In the places I've lived as an adult, I've only visited the public libraries a handful of times. I decided, sometime around the rise of Amazon in the early 2000s, to buy any book I wanted.
During the Covid-19 lockdown, I really felt the need for a quiet space, away from the constant noise and distractions of home. Of course, libraries and bookshops were closed or had limited hours and hard restrictions on access. I finally got to my local library to edit and couldn't believe the changes… not the emphasis on technology as the attitude toward noise and food. Libraries were always quiet and places where food and liquid were strictly verboten. I remember smuggling in cups of coffee to my college library study spots. Here, they sold water and other drinks along with candy bars from behind the desk! But the noise was the most shocking…. everyone spoke loudly. Librarians shouted across the room to one another. It made me feel ancient. There was one section cordoned off as the quiet study space… in my view of a library, the entire place should be a quiet study space. Get off my lawn!
I'd like to be more strategic using the local library. At minimum, I should be part of their kindle program, where I could borrow digital books. This might be a good way to hedge against books I'm not sure I'd enjoy. I have a strong bias toward physical books… something about digital books doesn't sit as well with me. I struggle to remember what I read or take it as seriously. But if I could use it as a sample… a way to try new topics and authors with low risk.
I'd like to incorporate my local library as a weekly stop for editing and maybe some bonus writing. Regardless of how noisy and active it may be, isn't home. Two or three hours there, consistently, could make a huge difference in attacking my backlog of editing. And soak up the good mojo.