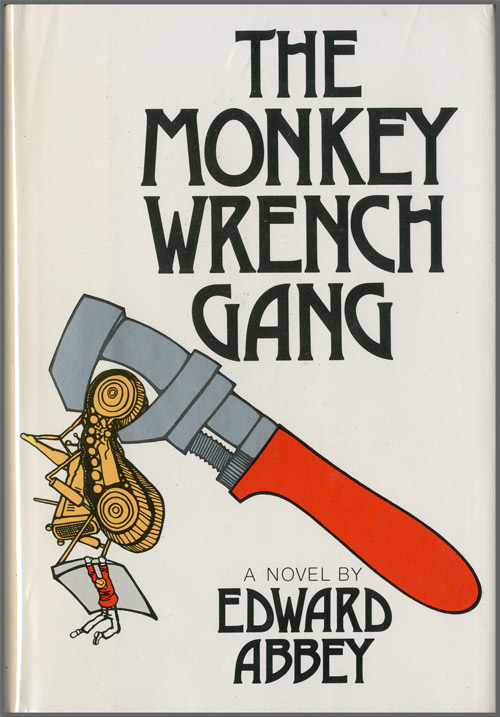 I recently worked on the following writing prompt: "Write about reading and books that have changed your life."… a different question than writing about your favorite books or the best-written books. I'll share the most notable books in a series of posts.
In high school, I joined a club called S.A.V.E., Students Against Violating the Environment. My involvement led me to explore magazines and books around environmentalism. In the late 80s, with Bush Sr. as president, a huge groundswell emerged… I was too young to realize the momentum was new and reveled in my new focus. The local library and bookstores (in the local mall, B.Dalton and Waldenbooks) had two types of books and magazines; dry books, like Silent Spring or magazines from the DEP (NJ Department of Environmental Protection), with bland covers and articles that seemed important but boring. But there was Buzzworm magazine. Glossy, with cool nature photos on the cover (close-ups of colorful Amazonian frogs) and good, readable articles.
One of the repeated references in Buzzworm was to Edward Abbey. I hadn't heard of him or his books titled The Monkey Wrench Gang and Desert Solitaire. I don't remember how I got hold of these books; I liked Desert Solitaire and loved TMWG.
TMWG is a story of a band of rag-tag environmentalists (a dentist, his younger girlfriend, a river guide and a radical Vietnam vet) who try to stem the inevitable tide of development and accompanying destruction of the American desert with sabotage. The characters were other-worldly to my suburban NJ self, preachy, righteous, driven. And it was an adventure story with suspense and drama; the characters camped out under the stars and drank beer and swapped lovers. The plot was wild and appealed to my teen desire for rebellion and adventure. And, along with other media swirling around, solidified my passion to make environmentalism a career. TMWG sent me on a path to an environmental college (Cook College, Rutgers) and my major (International Environmental Studies) and my first job (Health Inspector, now properly referred to as an Environmental Health Specialist).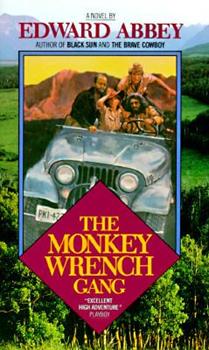 I haven't re-read TMWG in years. Will my jaded self react to the characters and their passions and preaching differently? Negatively? I'm way on the other side of the fence, a corporate employee with two kids and a wife in the 'burbs. And, most notably, any form of terrorism did not age well. I read this twelve or thirteen years before 9-11 when terrorist was something that happened on the news in London or Beruit.
Abbey turned out to be a difficult as well. Just as my younger self was a fan of his fiction, I devoured much of his non-fiction. Mostly he wrote about the desert and his attachment to the land, his thoughts on land use and people in suits and the environmental movement writ large. As a teen, I read and absorbed these thoughts as truth, the righteous path. Now, when I've tried to read him, it comes across as grumpy and limited. And, let's be fair, I'm the bad guy in his stories now… when I was younger, I assumed I'd be the fire ranger sleeping under the stars. Instead, I have a house in the burbs and two Hondas. There's another aspect of Abbey that's hard as well; he doesn't come across well compared with modern sensibilities, with less than enlightened views on women and equality and race.