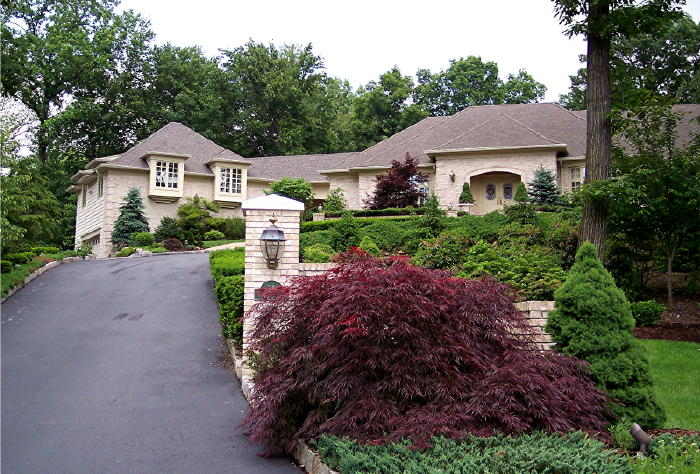 My wife and I watched the disappointing The Many Saints of Newark. After finishing the movie, HBO rolled directly into Season 1 of The Sopranos. We only intended to watch a few minutes but were hooked from the opening song. Like most good New Jerseyans, we had faithfully watched The Sopranos while it aired. I enjoyed it but hadn't given it much thought since 2007. Watching it again, one or two episodes a night spread out over two months, was amazing. We had forgotten entire characters and plots; it was better than watching it for the first time (more evidence that I should re-read/ re-watch more).
For Christmas, my wife gifted me Woke Up This Morning. Two actors from The Sopranos, Michael Imperioli (Christopher Moltsasnti) and Steve Schirripa (Bobby Baccalieri), highlight the best parts of their binge-watching podcast. Fun read and the perfect companion to re-watch the show. I heard the authors and their guests (mostly other characters from the show) speaking in their voice while reading. Not only was it an interesting read, but there were takeaways for the creative process.
The first lesson is the structure, rules and formula for seasons and episodes. I don't know how standard this was in the industry, but David Chase (creator and show-runner) created the narrative arc for Tony Soprano and his crew each season. Individual writers wrote each episode. They followed a formula: three plots (A, B and C). A was the main plot and was broken down into 18 beats; B got fewer beats and C less. Chase's team created magic within the narrow confines of that structure. An interesting way to engage with the characters and offer consistency and a shared vision.
Each script went through multiple reviews. The entire team of writers provided notes and discussed the script. The authors (especially Imperioili, who wrote a few scripts and was in the writer's room for Season 5) and their writer-guests implied these rooms could be brutal. But this gets back to one of my themes, immediate feedback that may have elevated the writing in real time. Woke Up This Morning also references how long and hard the sprints were to make deadlines… another example of guardrails (set timelines), intensity, and focus.
The attention to detail was eye-opening. There had meetings regarding tone, costumes, sets… attended by the writers and directors and the people in charge of implementation (wardrobe people, etc.). They read the script and discuss the little details.
David Chase maintained a shocking level of control throughout the entire process. He not only created, well, everything and the arc to entire seasons, but he was in the writer's room, oversaw staffing (especially for writers) and had final edit . From a distance, it's a stunning combination of individual control and vision while working in the brilliance of so many other contributors. I can't think of any other examples where someone can keep so much influence, yet benefit from other contributors.
The same themes appear; guardrails, structure, deadlines, feedback from peers, attention to detail and fanatical control.