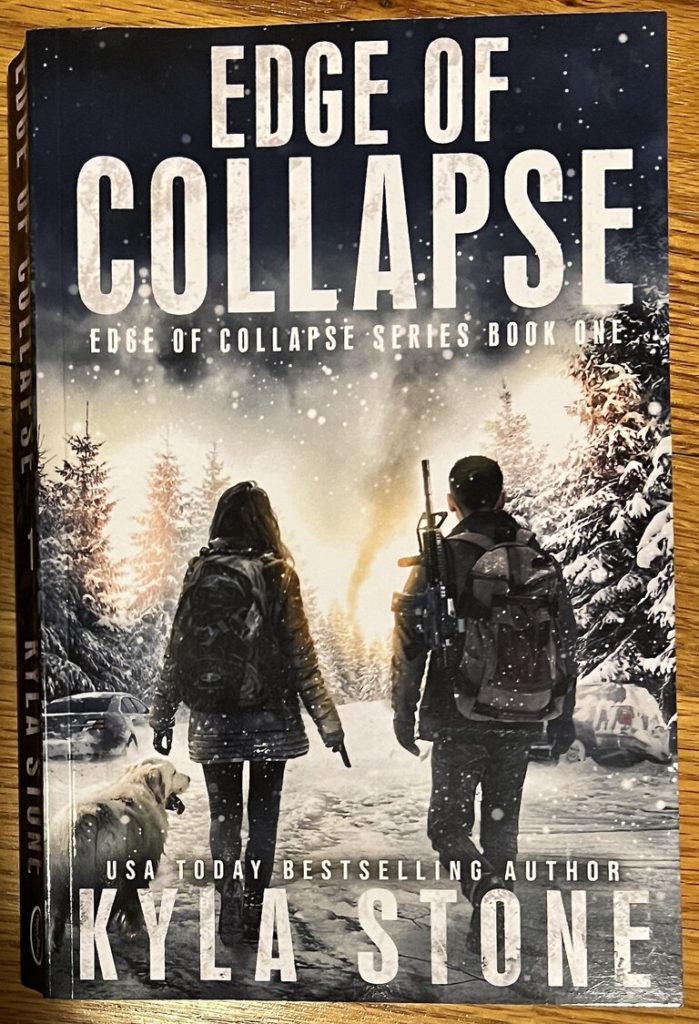 Book Review: The Edge of Collapse
I wanted to read top books in the post-apocalyptic space, as determined by Amazon. A few of the books I had read, like all the Emily St. Mandel and Hugh Howey books. I especially wanted to read self-published authors. I picked two.
One came overnight… it was dreadful. I forced myself to read at least fifty pages, but the author fully described every new scene or character upon entry into the story. Each character was a stereotype and the plot was tough to swallow. Why is this book a best-seller?
Luckily, the second book, The Edge of Collapse by Kyla Stone, is much better. It's a classic page-turner; I picked it up, intending to read a chapter or two, but hummed through sixty pages in the blink of an eye.
The book bounces between three characters in the Upper Peninsula of Michigan. We first meet Hannah, a woman imprisoned in the basement of a madman for over five years. An EMP wipes out everything electronic across the US and Hannah escapes. Her captor chases her through a forest.
It's a page turner. Stone creates palpable worry and danger. And things just get worse and worse for our main characters. Unlike the first book I tried, we aren't hit over the head with verbose descriptions and back-stories. We only discover key aspects of our characters well into the story and select items aren't resolved. The characters are relatable, and we root for the heroes and despise the villain.
My criticism is related to the self-publishing part. I listened to sections (part of the same initiative to read more self-published books) of Write, Publish, Repeat and I can see elements of their advice at play. This is the first book in a series, a main tenant of their advice…. so, when the reader is done, they can immediately buy the next book in the series.
One of their points is how differently readers interact with self-published books. Readers are on the lookout for typos and mistakes. I mentally edited more than usual… which probably isn't fair. The book I started immediately after, Blood Meridian by Cormac McCarthy, isn't receiving the same level of scrutiny. I assumed there was less editing on The Edge while any book from McCarthy would have the top editors. Regardless, the characters are stereotypical (the ex-Military guy with a heart of gold and amazing skills, the psychopath with no redeemable qualities, etc.) and some of the internal dialogue could be reduced.
But I really enjoyed the book and will order the second in the series.